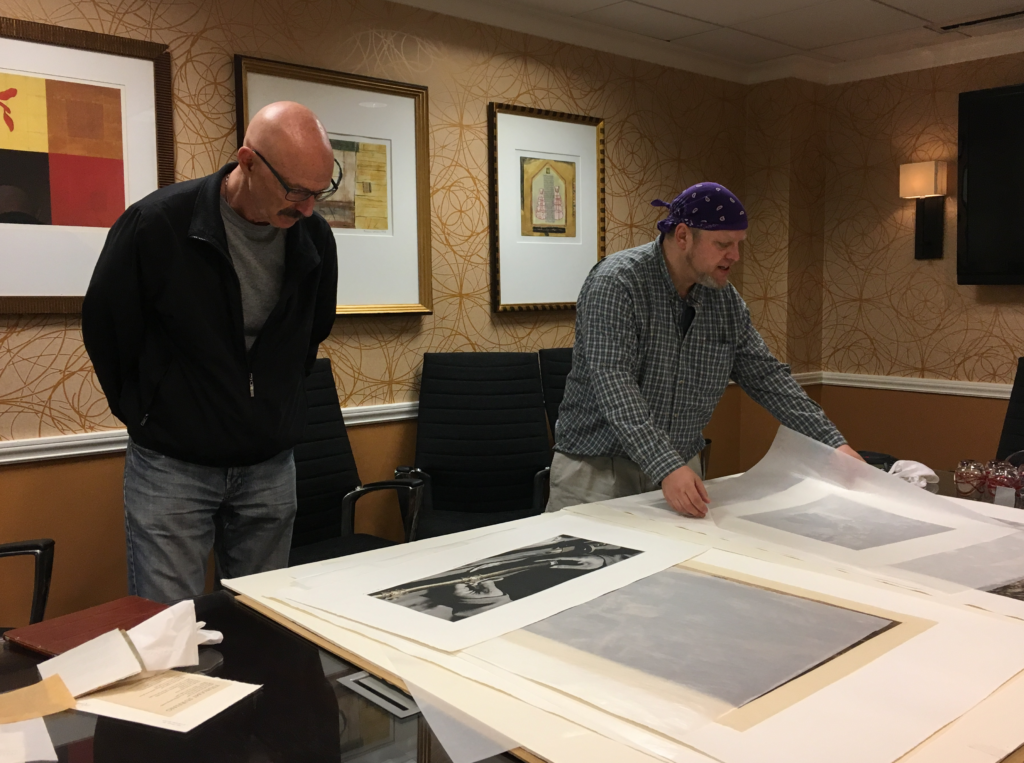 People sometimes wonder how an average King Crimson fan like me found himself a dream-gig working with legendary artist, Tony Levin editioning his vintage photography with him as signed, archive-quality prints. As someone who has been following the work of Tony Levin for decades, I ask myself the same thing. Especially now that the new Peter Gabriel album and tour, and official release of Tony's vintage photo collection of Peter is nearly here! This print project has been years in-the-making. Decades, if you consider the photos themselves were made over 40 years ago!
Having grown up in the 1970s and 80s and studied photography, choral music and experimental filmmaking, I learned about King Crimson through college friends with ties to the music world, and Peter Gabriel through MTV. Tony's artful influence on these bodies of work is testimony to his importance to modern music, and world culture as a whole. He is one of the most in-demand artists in the world.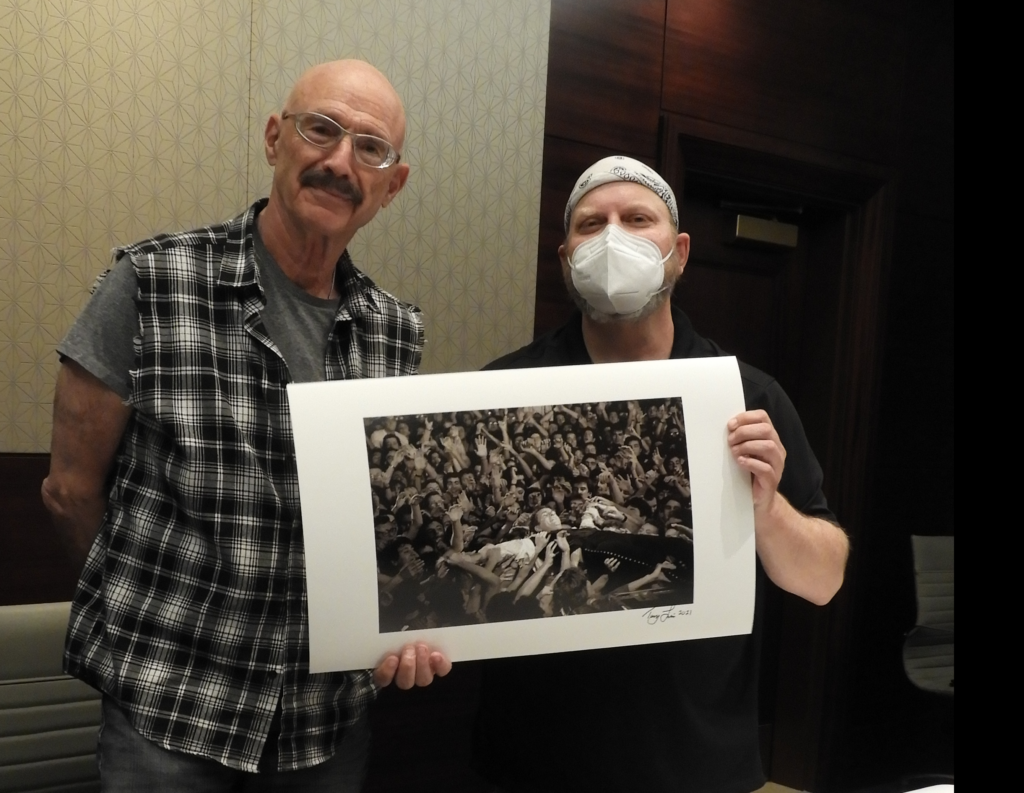 Needless to say, I am excited to be working with Tony again. This time, on another set of editions of choice photos from his vintage art rock collection. His classic, film photography work of Peter Gabriel, King Crimson and other bands has been circulating in books, exhibitions, and across the internet for decades. To be able to work with the artist remotely during COVID to clean up and enhance these images for a definitive print collection of his hits has been rewarding, but a slow process, due to the work involved and the demands on Tony's time.
I first met Tony before a King Crimson concert in 1995, along with drummer Bill Bruford, and again later, through friends I was webmaster for, California Guitar Trio. I also produced and managed a live concert webcast from the Boulder Theater with him in back in 2000. We stayed in touch over the years and then one night backstage at a Peter Gabriel/Sting concert, I suggested making prints for him to sell with me and my company, as an exclusive joint venture, and he agreed!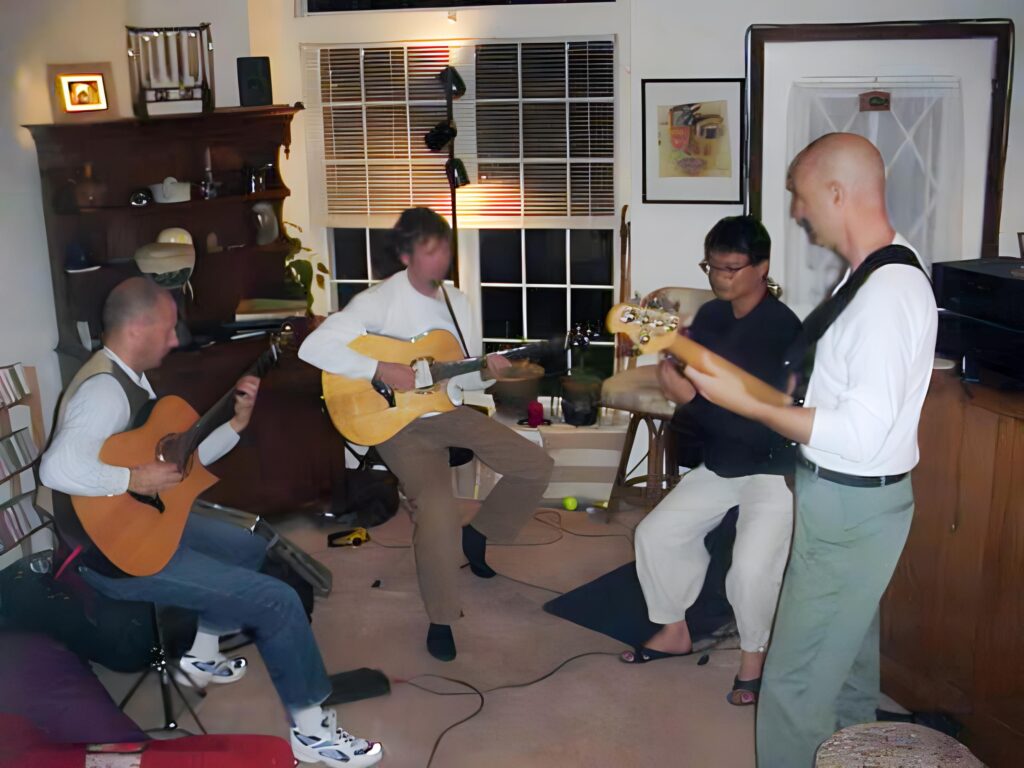 There were many hurdles to get to this point with Tony's projects, however. Lots of decisions to be made about editing changes, format, size, and style of print. Quality is the one thing neither of us are willing to compromise on, however. The museum-quality container we decided on for Tony's full King Crimson photogravure print collection was an expensive decision, but one we stand behind. We had 25 made, 4 of which were given to the 4 members of the Discipline era of the band: Robert Fripp, Adrian Belew, Bill Bruford and Tony Levin.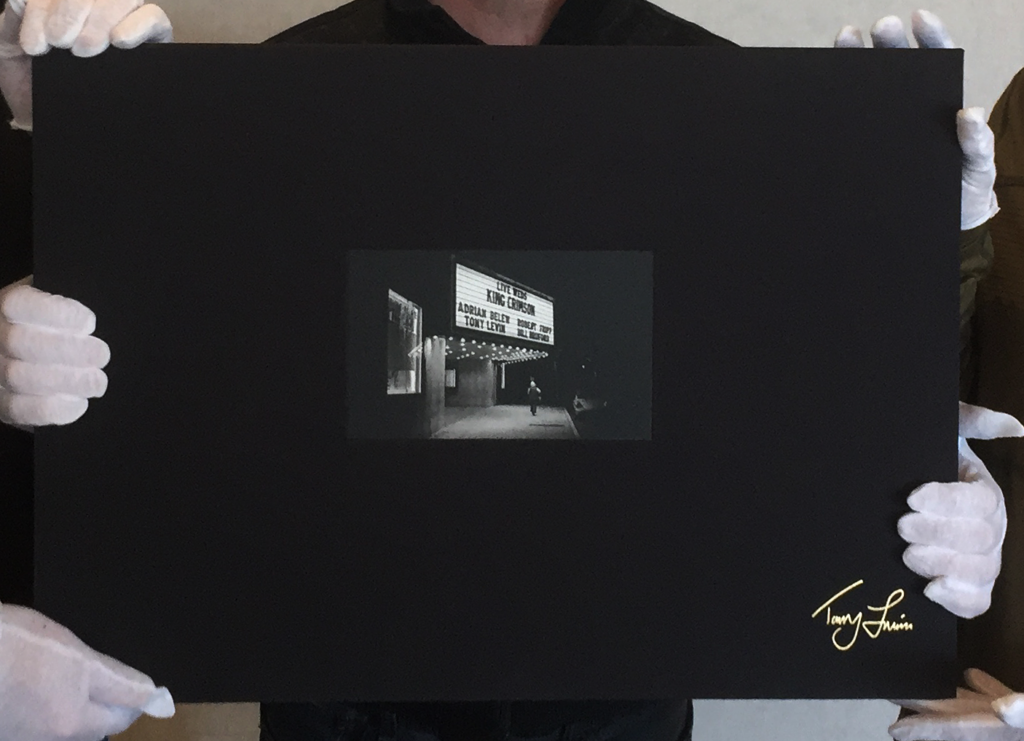 Tony is a wonderful and thoughtful collaborator, as one might imagine, having worked with some of the best performers in the world for over 50 years,. The same was true of working with Adrian Belew, when we were fortunate to consult with him a number of years ago. it was great to learn both artists are good communicators, and have a clear knowledge of what they want to see in a print, and what their domain knowledge limitations are. This openness in the discussions gave us room to narrow down options, such as folios, layout, embossments, papers, and embellishments. Sadly the project we planned with Adrian never came to market, but it sure was a joy working directly with him for the time we did get to work together!
Tony has done most of the computer editing of his images in Photoshop himself, leaving the more mundane cleanup work to me, which I'm happy to do for this project. I've been enjoying his photography for over 20 years, after all. He has had certain requirements and constraints for each project, but has allowed me to provide business and creative input at every stage. Not that he always accepts the input, but once we have a plan in place, I can rest assured we will roll with it.
Due to people's interest in these projects, we've been getting lots of feedback from social media in real time regarding changes we've made to this iconic collection of Peter Gabriel photographs, in particular. Fans have provided new insight on some of Tony's photographs, such as the venues and dates where some of these legendary photographs were taken. Some of the artist's notes about the photos stored with the original negatives were sometimes written hastily, or left undocumented. Such is the life of a rock and roll titan. Luckily his hundreds of thousands of fans help make up for any gaps in this kind of information.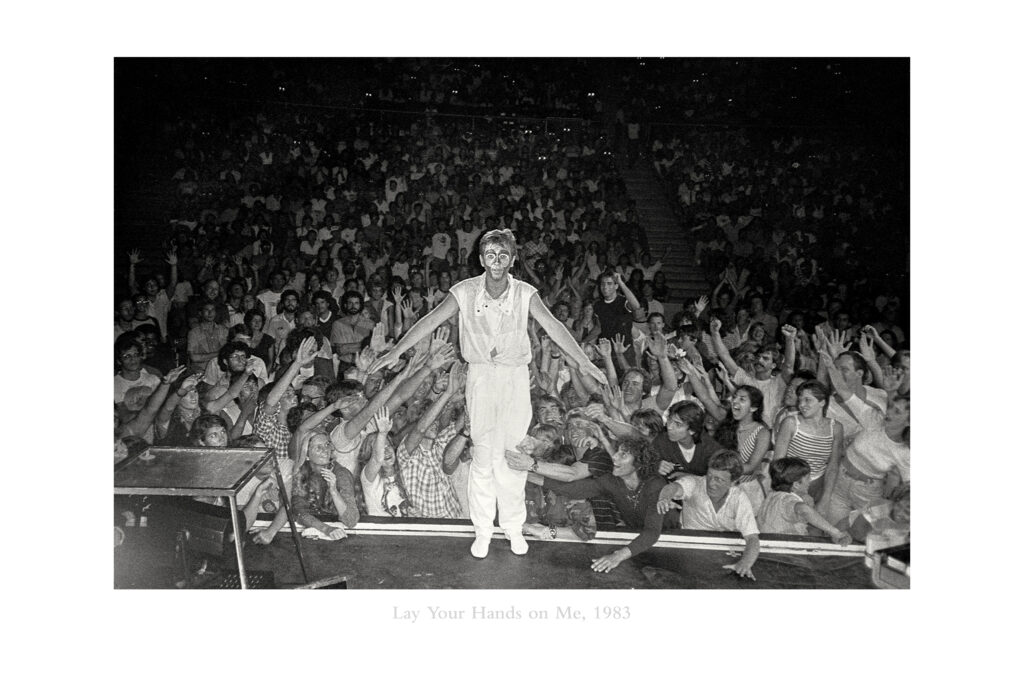 For example, not all photographs work well as monochromatic, photogravure prints. For that reason I have also invested in professional Epson printers, allowing us to edition in high-resolution color. Inkjet prints are considerably more affordable and less time consuming to edition than traditional printing, so we have a range of print styles when working directly with the artists.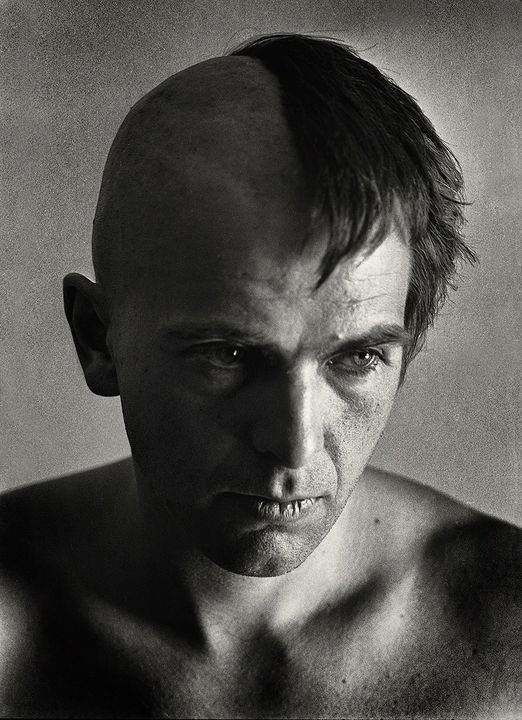 As a traditional printmaker and consultant in charge of editioning fine art prints by artists and other printmakers I often find myself incorporating art techniques and solutions I've found for my own work. Lending that direct experience to new projects sometimes helps my clients, by planning the work better, before editioning prints. The process of planning can be slow, but can ultimately provides a better-quality, long-lasting art for the artist and collector.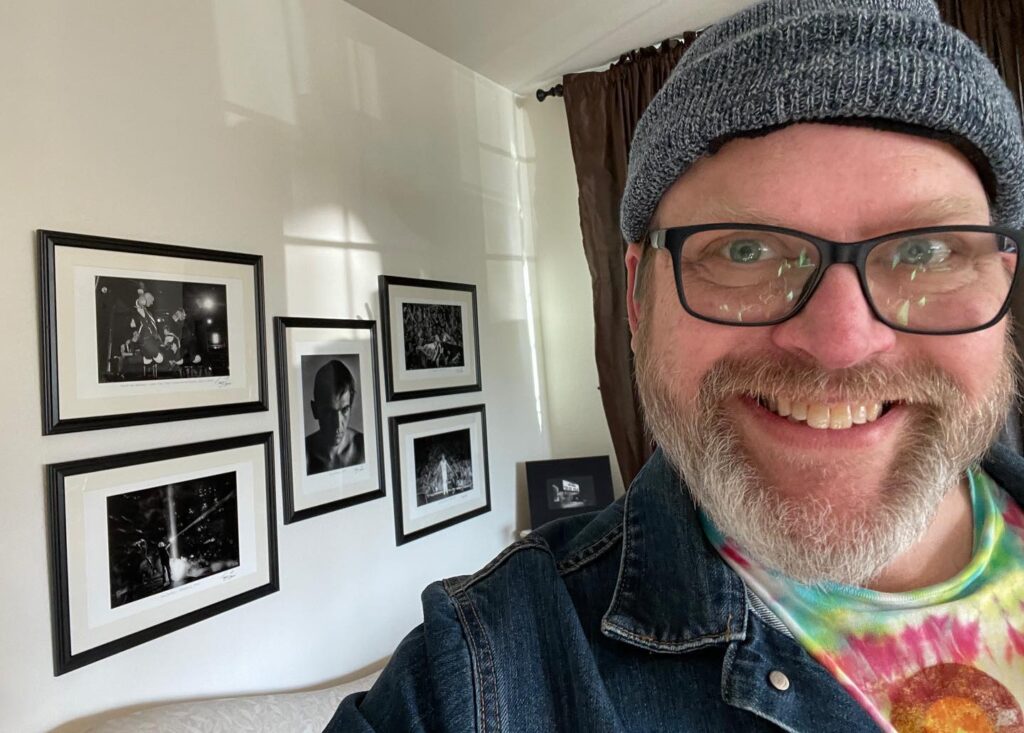 The Peter Gabriel Vintage Photo collection by Tony Levin officially ships May 18, 2023. Order your prints by visiting https://TonyLevinPrints.com.
Interested in editioning your work with traditional and contemporary printmaker Jon Lybrook of Intaglio Editions? We've been making custom, fine art prints for over 20 years. Tell us about your project and sign up for a free consultation here: https://shop.intaglioeditions.com/index.php?rp=/store/start-here-get-a-quote